"This Was What Will Be" crosses a varied and long geometry. From the Slovenian Alpine area, the Danish lowland areas and into the numbing hot Portuguese plain this tryptic formation converges into a group that combines the exquisite sensitivity and humanist, with the inevitability of our time.
The trio is musically characterised by the synthesis of its diversity in a speech that is both natural and inevitable.
Formed by three distinct tributaries, its result largely exceeds the sum of its parts. Luís Figueiredo has been qualitatively exemplary and inventive on his piano approach. João Hasselberg's bass is always a vehicle of a rare and irresistible ability to produce what we dub the "instant classic." And the harp of Eduardo Raon, which in this constellation is reserved for militant function subversion and rebellion against convention by refusing the reducing paper merely "nice" to which the harp is so often associated.
With a musical system of improvised development, their music frequently blossoms from small motifs composed by each of the elements of this river.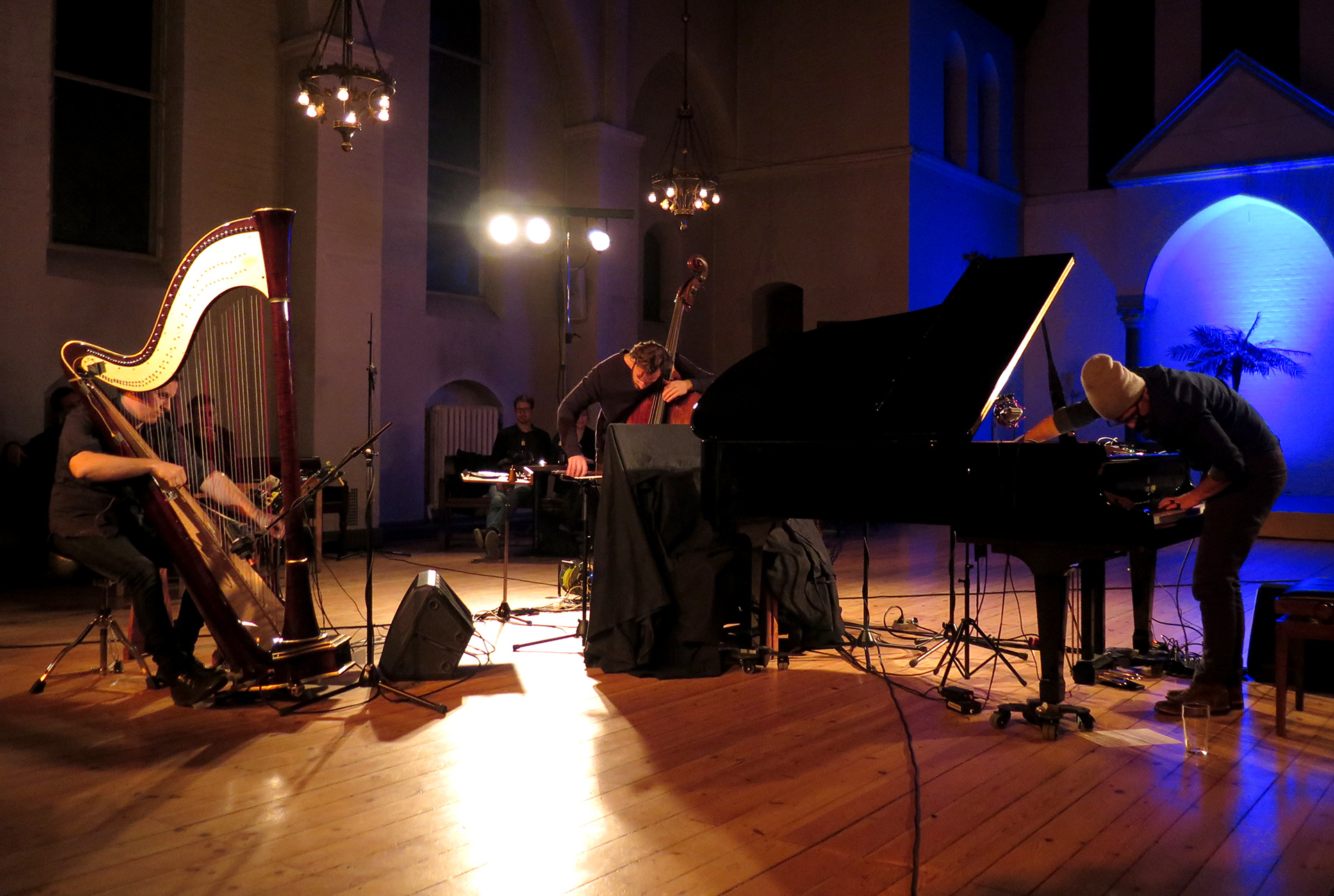 Booking: https://clavenamao.org/