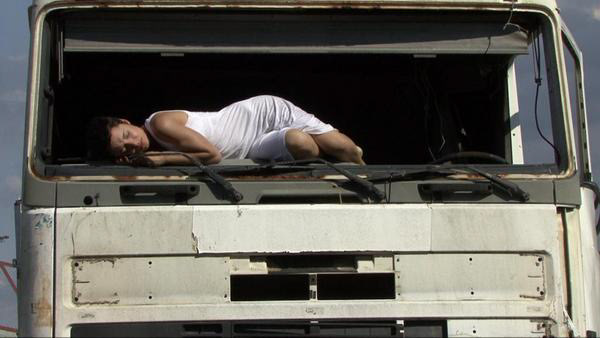 "Síncope"

de Inês Jacques e Edgar Santinhos
Festival Temps d'Images 2008"

There she is in that abandoned place, with cars piled up waiting for time to turn them to dust. Her white skin contrasts with the ochre, brown and black. She moves between sunlight and the shadowy car interiors. Why is she there?"

Concept and artistic directors Inês Jacques e Edgar Santinhos
Camera Edgar Santinhos
Music Eduardo Raon
Som Ricardo Ganhão
Performer Inês Jacques
Producer Zut!
Coproducer Dupla Cena / Festival Temps d'Images