NONVERBAL PHYSICAL PERFORMANCE
THE BIG SLIP COULD HAPPEN ANYTIME. FINANCIAL, ENVIRONMENTAL, HEALTH, COSMIC, NUCLEAR… WE ARE ON STANDBY. BUSY TO KEEP EVERYTHING IN BALANCE. PERSONALLY, LOCALLY, NATIONALLY, GLOBALLY. BUT GRAVITY IS STILL HOLDING US TOGETHER.
The fall is treated as a physical and metaphysical experience, as a comedy and a tragedy happening at the same time, as an historical stumbling of mankind. In a series of situations and images, bodies, objects, ideas, symbols, beliefs, ideals, expectations, fears and hopes are falling. Everything falls. Theatre also. But this is not the story of the great last fall. 365falls is a story of falling beyond human pride, beyond normative countdown, beyond the beginning and the end, beyond religion, politics, ideology …

Read more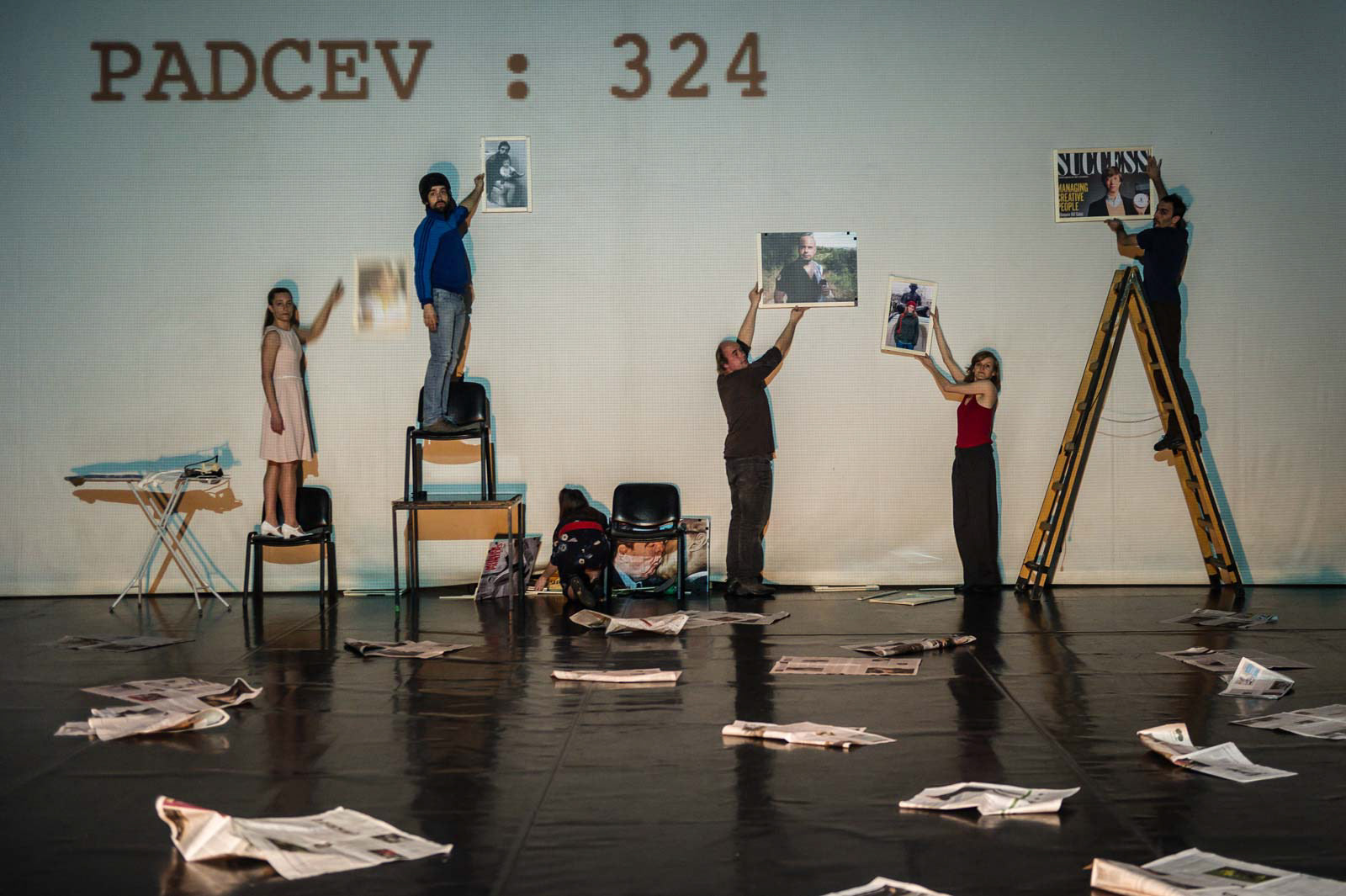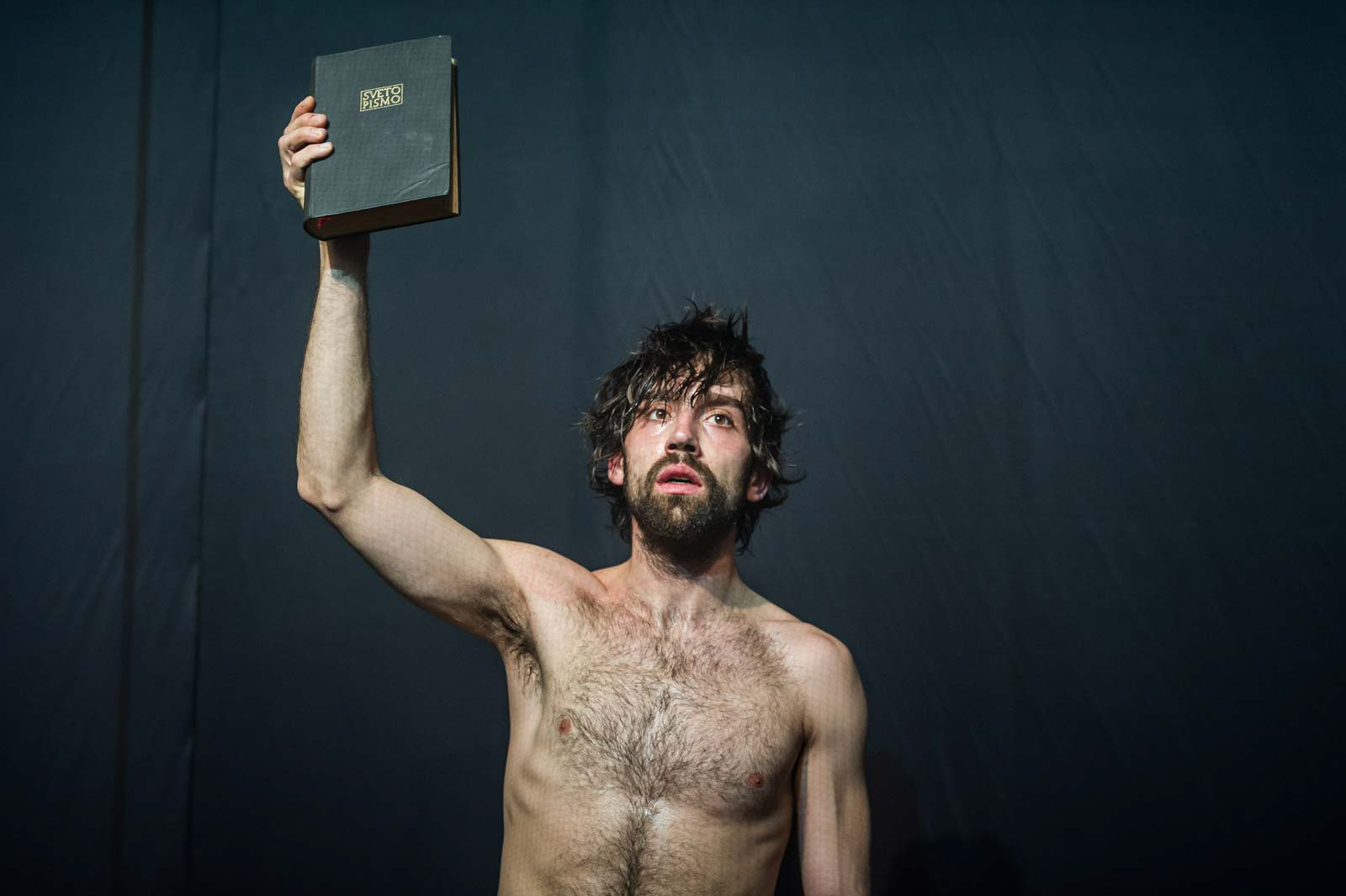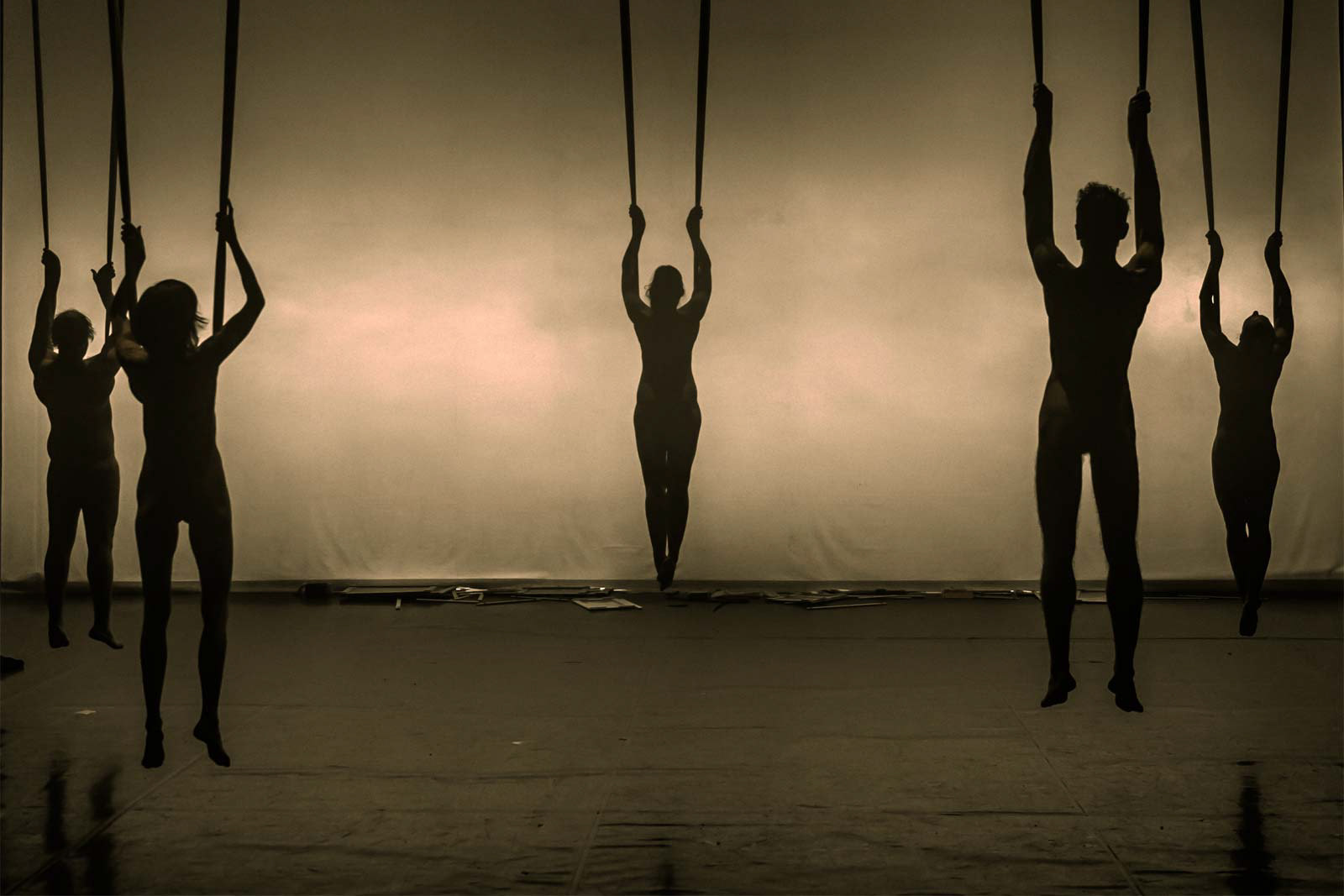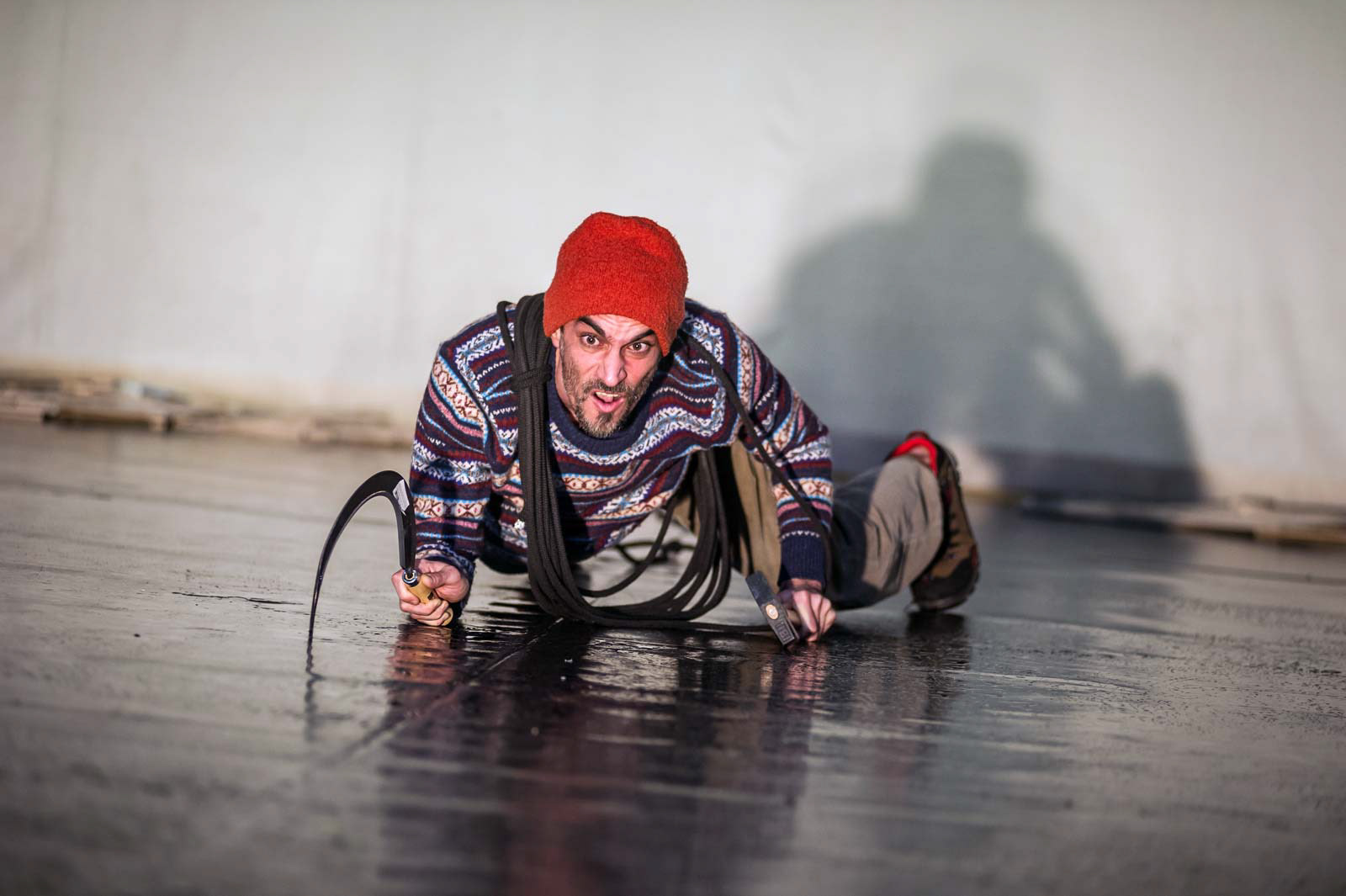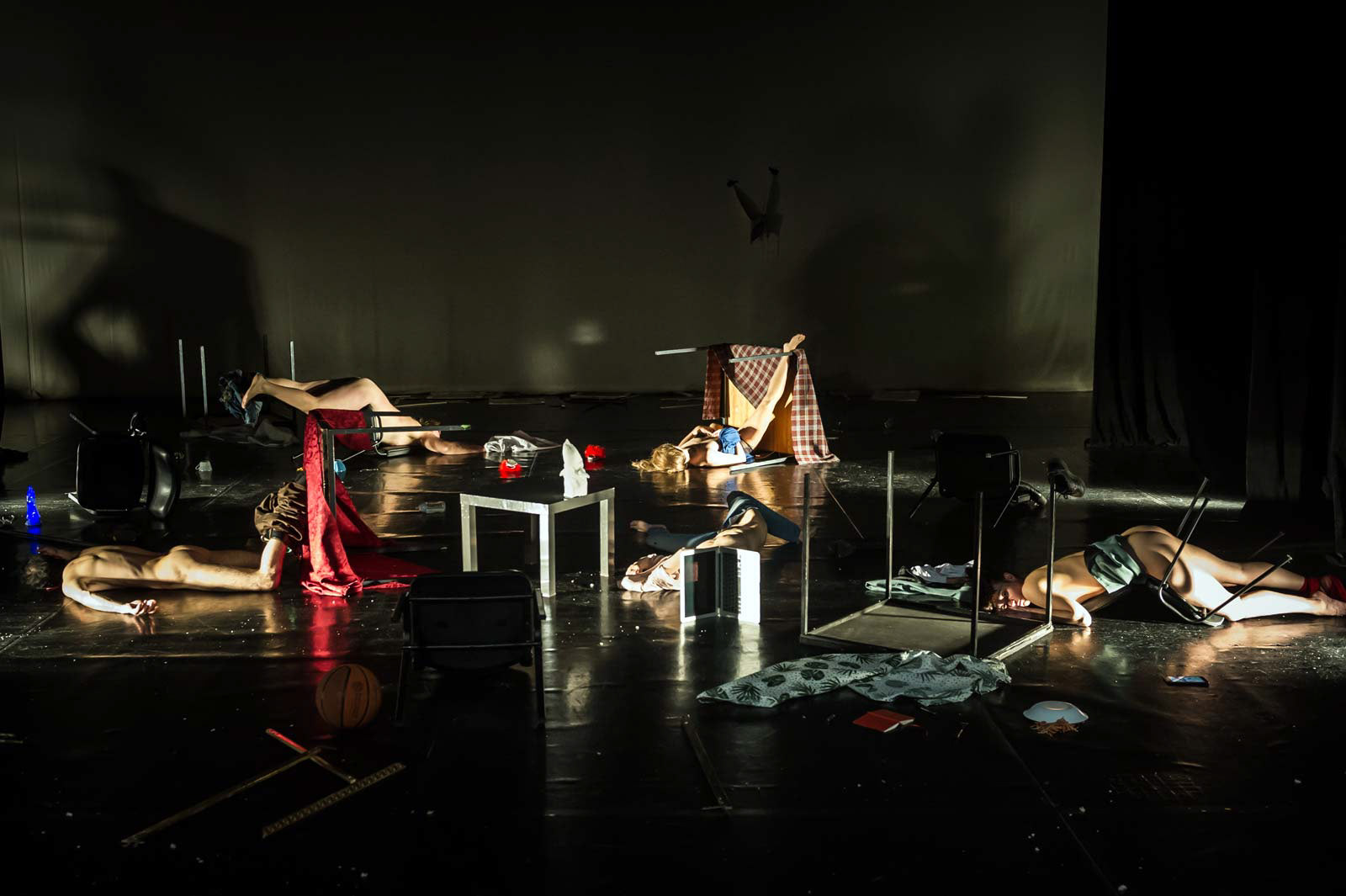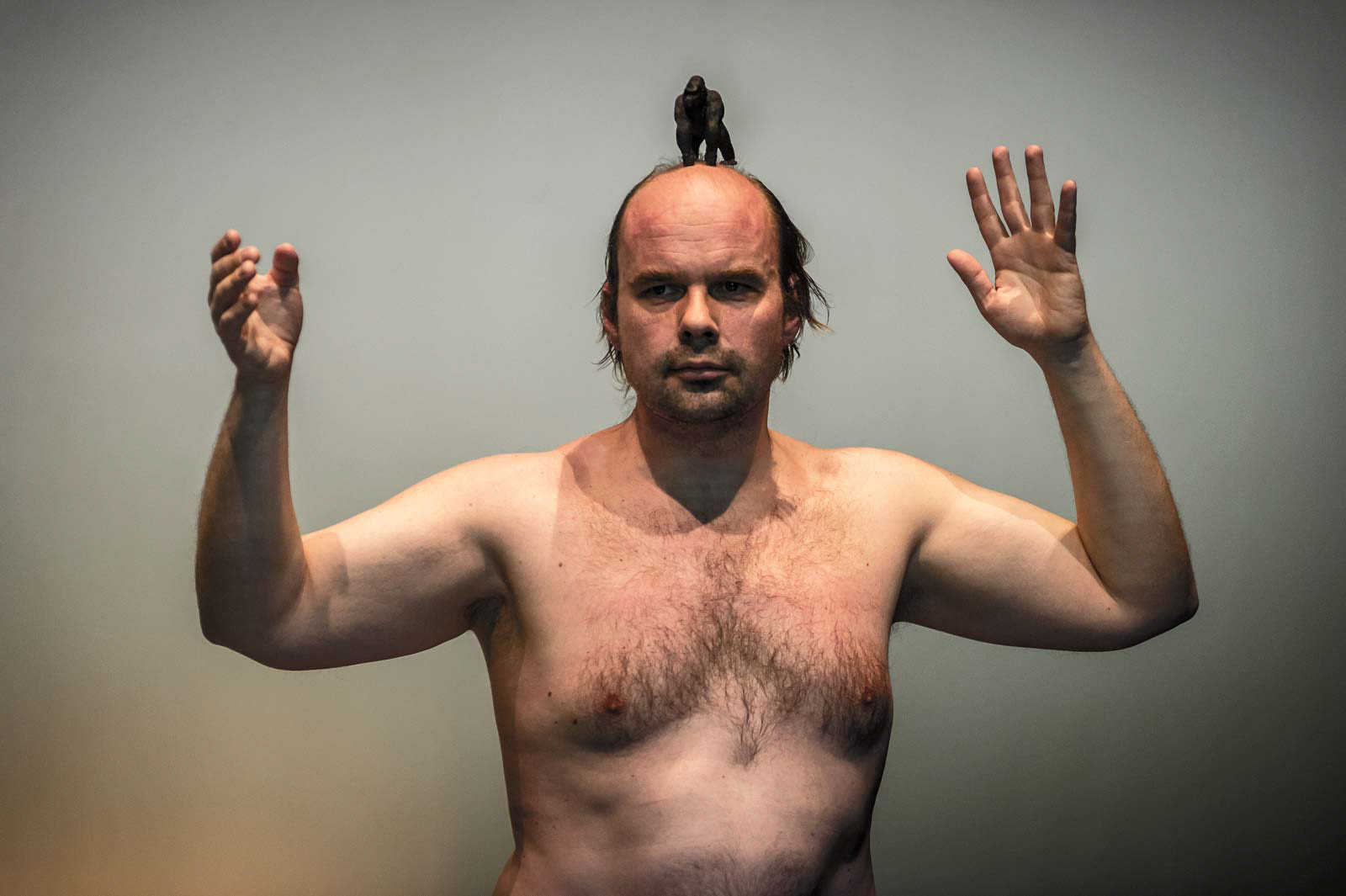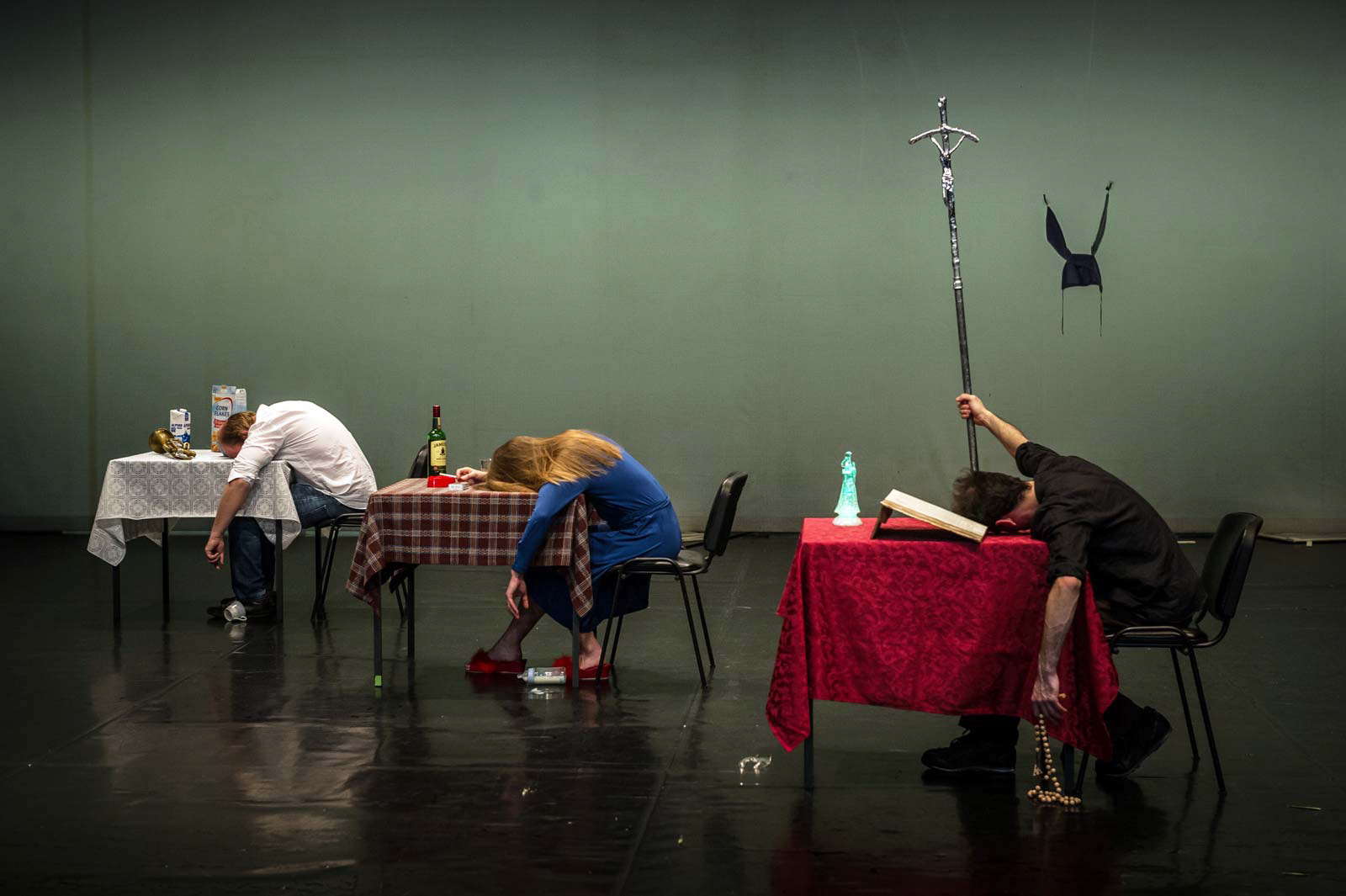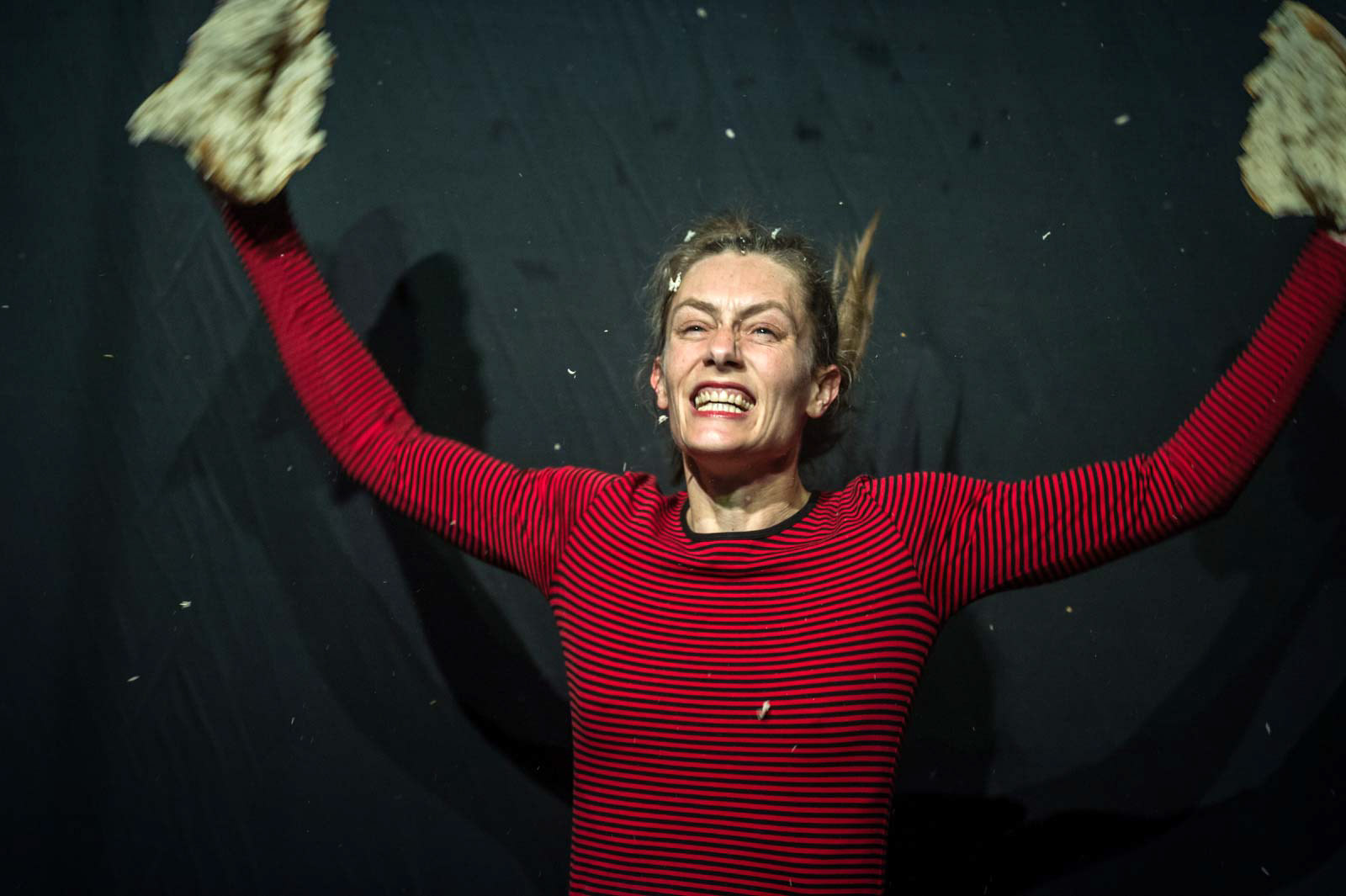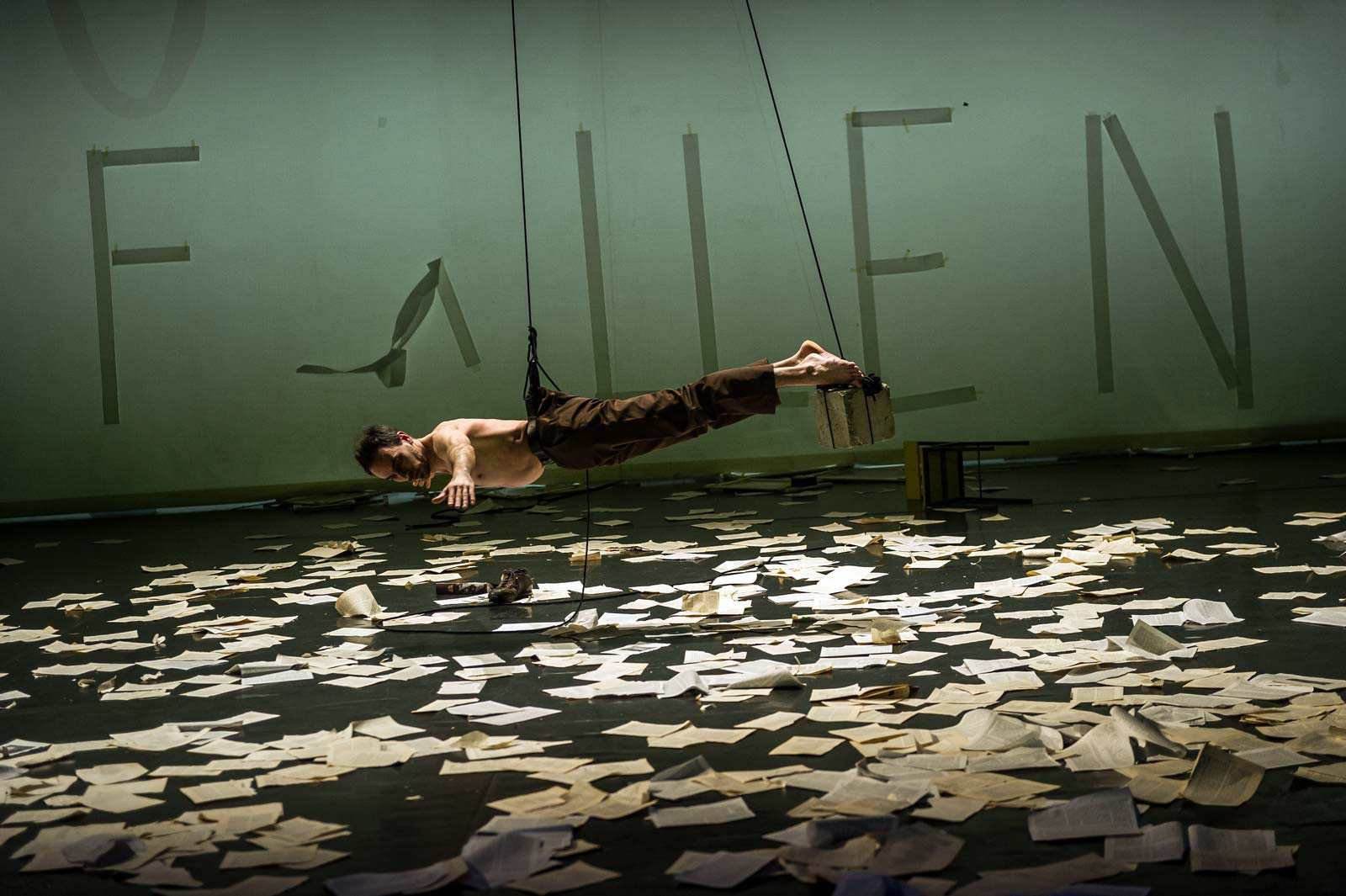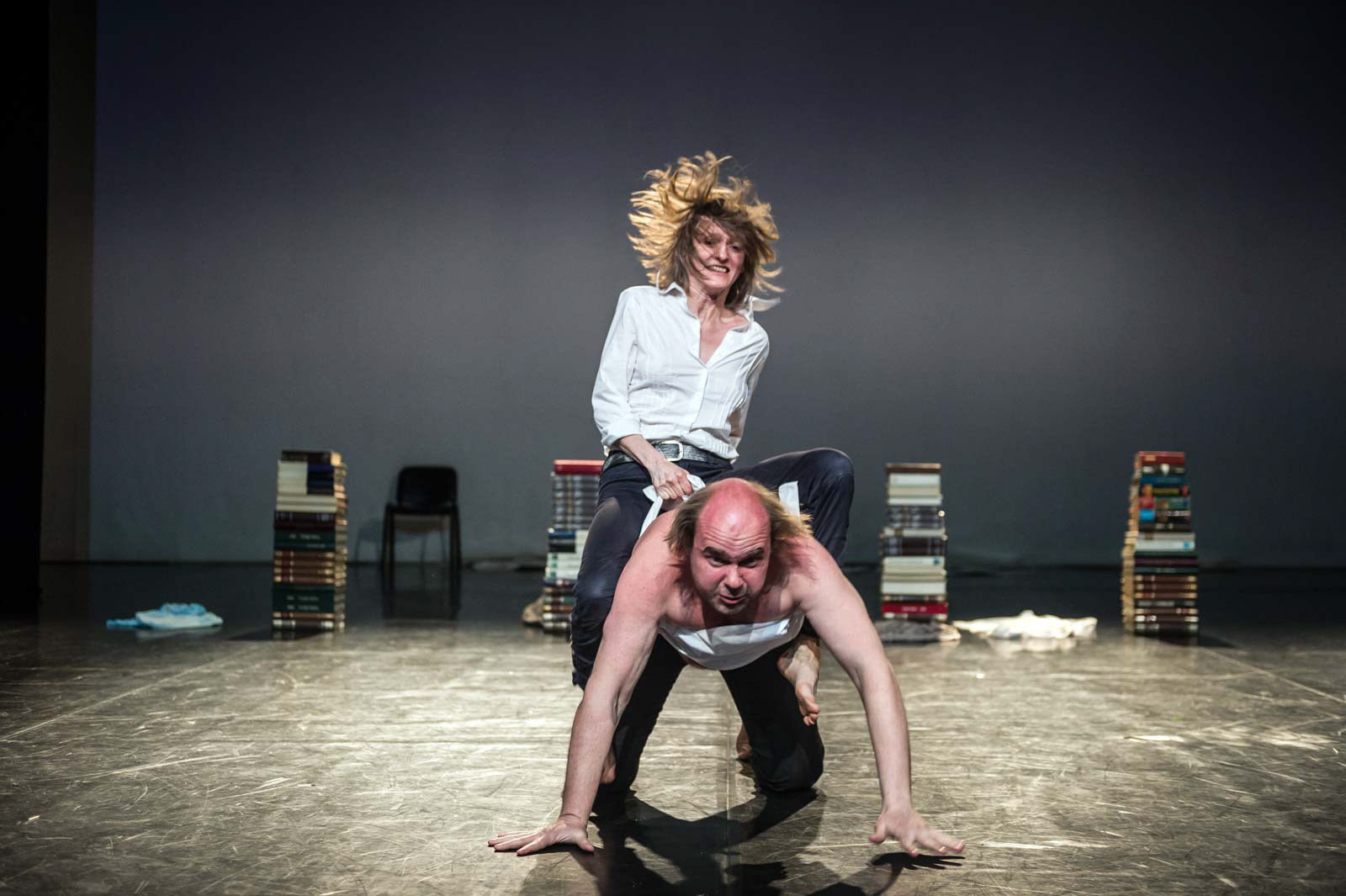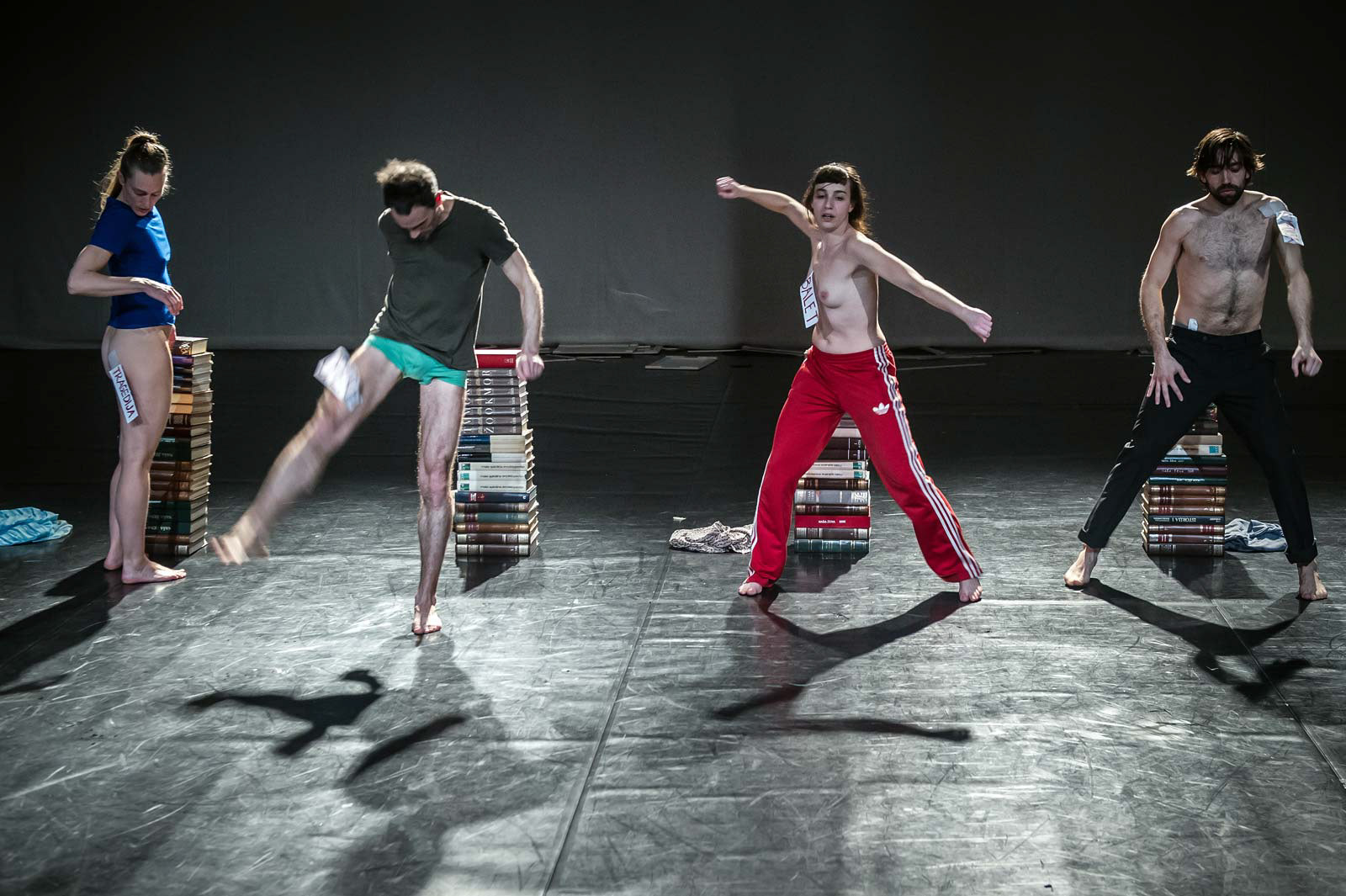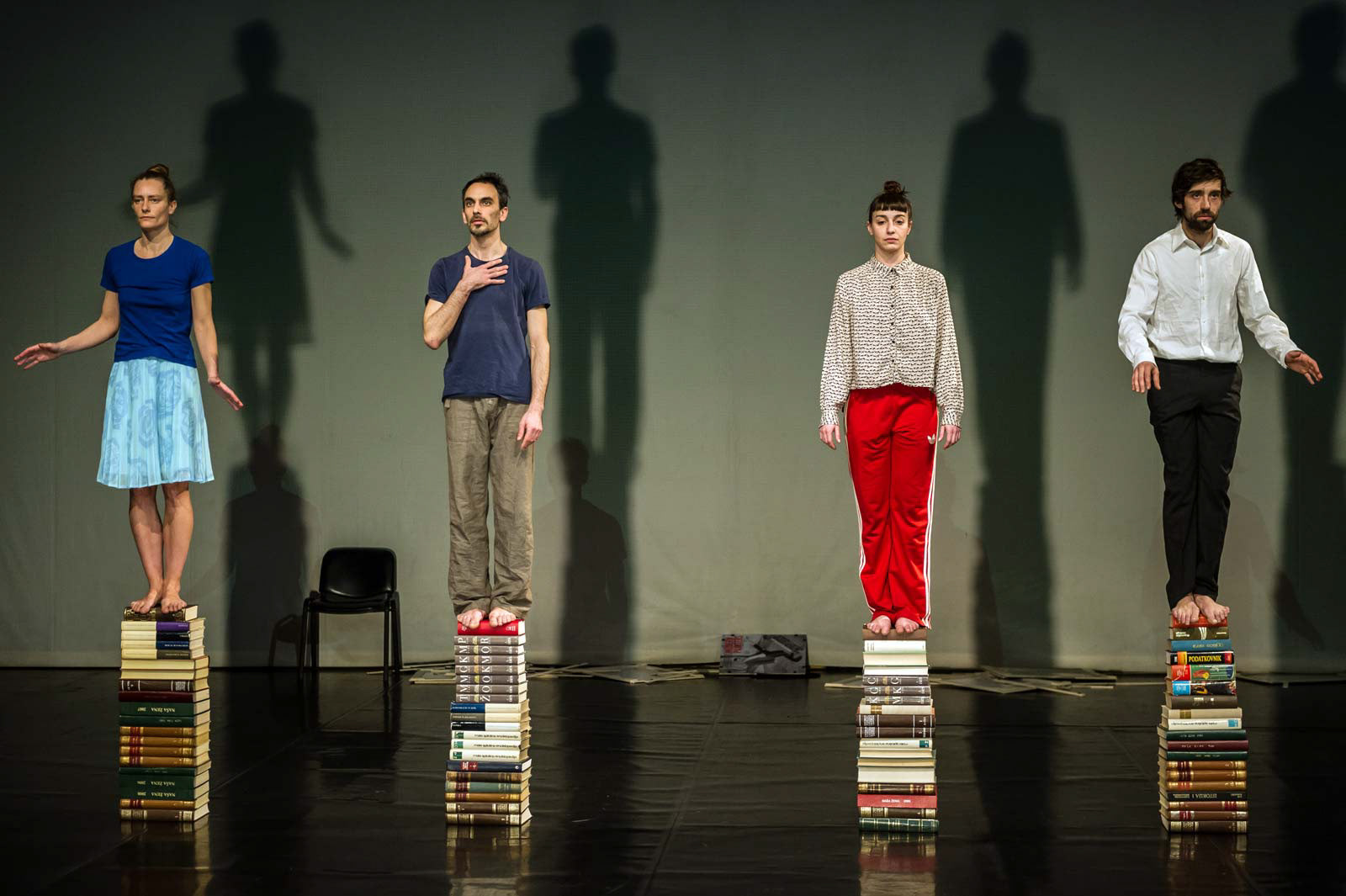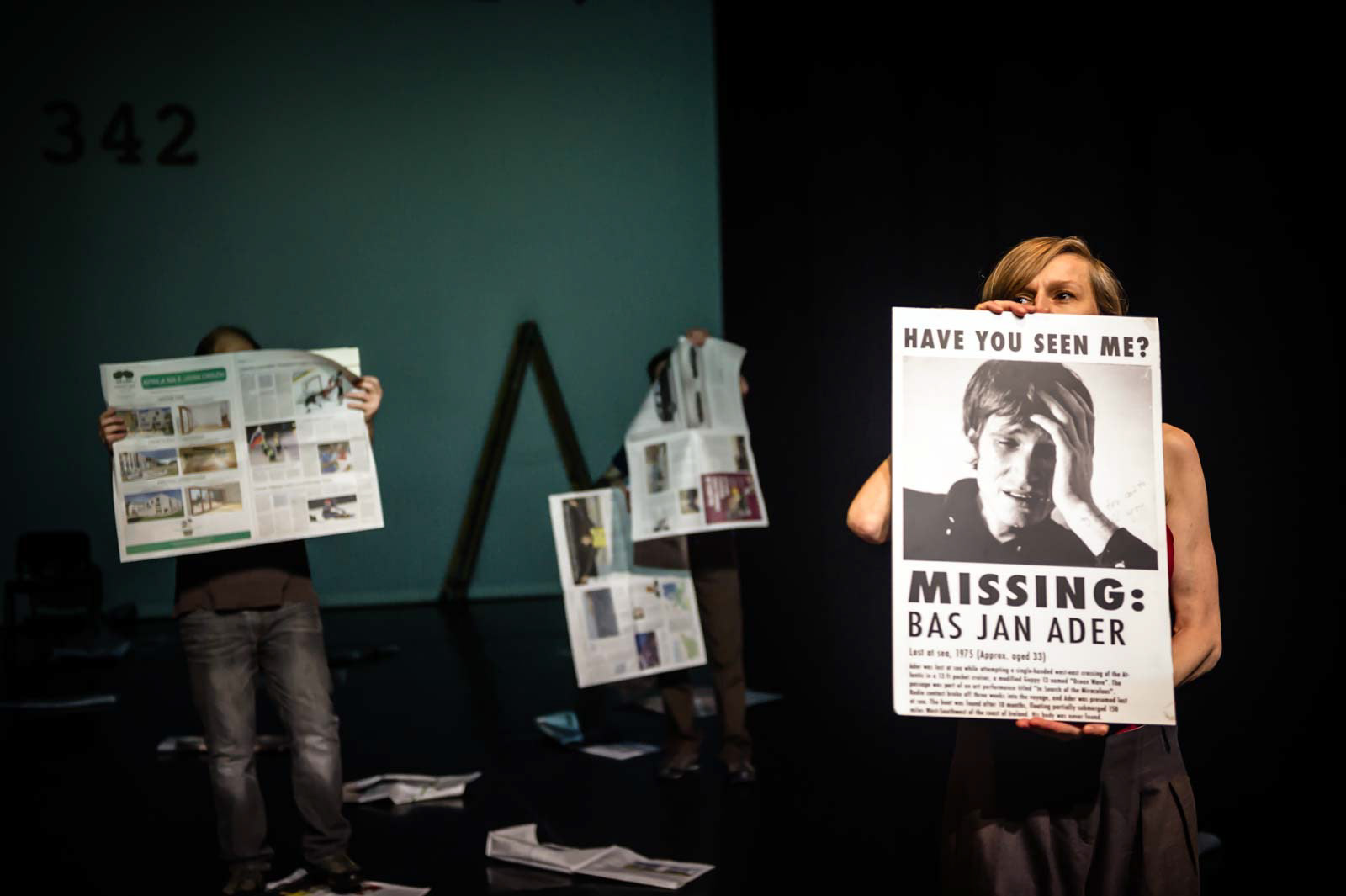 Conceived and devised by the group.
Performers: Grega Zorc, Anita Wach, Vito Weis, Kristina Aleksova, Loup Abramovici, Nataša Živković
Concept and direction: Bojan Jablanovec
Music: Tomaž Grom and Eduardo Raon; contains also fragments from works by W. A. Mozart: Requiem; P. I. Tchaikovsky: Swan Lake; Richard Wagner – Das Rheingold – Vorspiel; György Ligeti: Lux Aeterna; Iánnis Xenákis: Metastasis
Additional music: Chubby Checker: Let's Twist Again; Sex Pistols: Anarchy in the UK; The Clash: Should I Stay or Should I Go – arr. by Alexei Shulgin; The Rolling Stones: Satisfaction – arr. by Alexei Shulgin 
Sound design: Tomaž Grom
Costumes, props and stage design: Olja Grubić
Light design: sonda7
Technical director: Igor Remeta
Curtain system: Jože Zajc, David Pilipović, Nika Sajn
Producer: Špela Trošt
Public relations: Sara Horžen
Production: 

Via Negativa


Co-production: Forum Freies Theater Düsseldorf
Partner: Bunker Ljubljana
Financial support: Ministry of Culture of  Republic of Slovenia and City of Ljubljana
Duration: 110 minutes